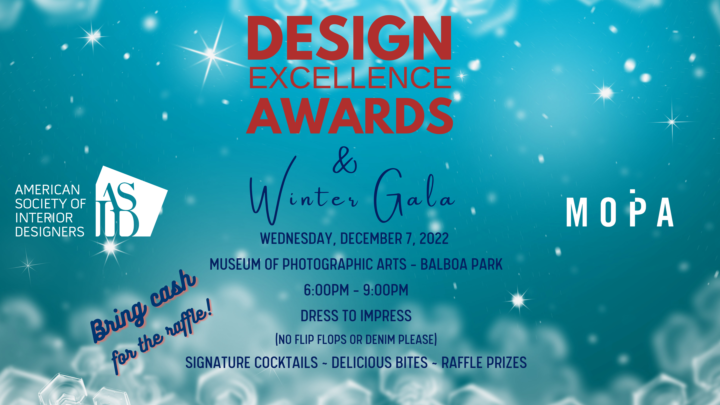 2022 Design Excellence Awards Registration- NOW OPEN
Description
Now is the time to enter those fabulous projects that you have designed since January 1, 2021. We encourage all ASID Designers, Students, and Industry Partner members in good standing to enter the California San Diego Chapter of ASID Design Excellence Awards 2022 Competition.
The Design Excellence Awards is an excellent opportunity for students to gain experience in entering competitions, become familiar with your local chapter, and possibly add a valuable accomplishment to your resume. For IP's this is an excellent opportunity to gain exposure to ASID San Diego's large designer membership. For San Diego Designers, this is an opportunity to gain publicity for you, your firm, make your designs the benchmark of the industry, and inspire a new generation of young designers.
Winning entries will be announced and awarded at the San Diego ASID Design Awards Ceremony on Wednesday, December 7th 2022
Entrants receive 1 ticket to the Awards Ceremony and Holiday Gala.