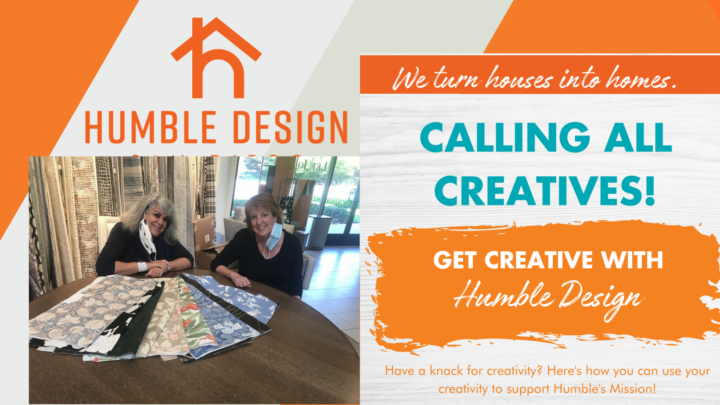 Humble Design Home Design Event
Description
Thank you to all who attended!
Calling our Talented Designers!!!
We are partnering with Humble Design to furnish and stage a home for a wonderful and deserving family. Join this fun event and be part of our day of service for a very good cause.
How does it work?
We are raffling off the opportunity to volunteer for 2 days in July to furnish and stage a home ($20 a ticket)
We will draw 5 winners at random
All money raised will go to Humble Design as a donation
*Please note that volunteers need to be available for both days.
The Humble Design Home Installation event will take place July 21st from 10 am - 1 pm and July 23rd from 10 am - 3 pm.