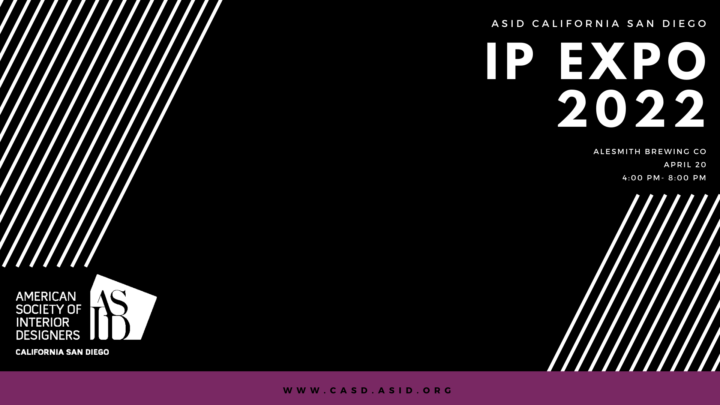 IP EXPO 2022- Guest Registration
Description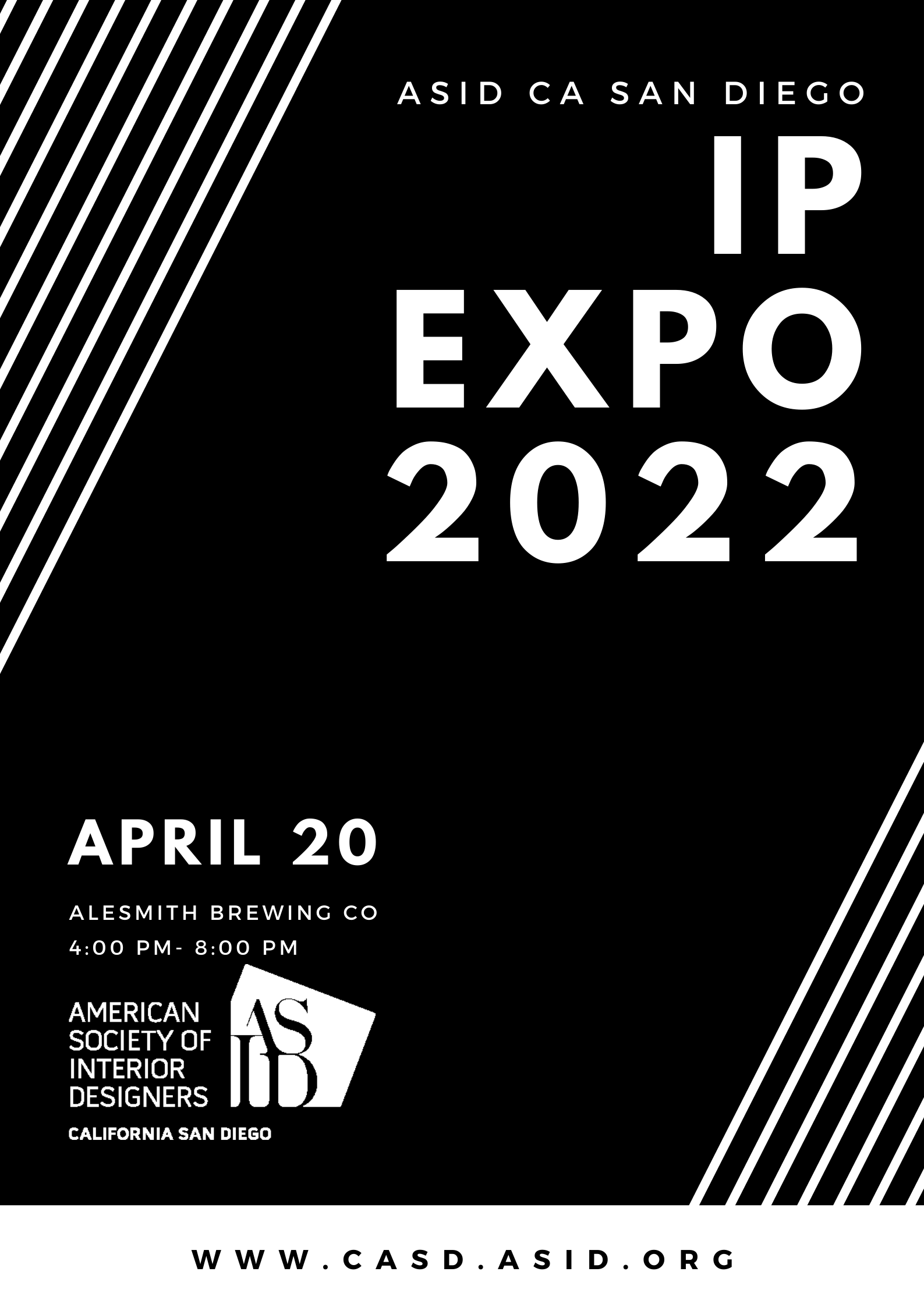 Wednesday, April 20th, 2022
CEU Event by Kohler (news to follow)
4:00 PM – 5:00 PM PDT
FREE ADMISSION to the IP EXPO immediately following the CEU.
It is that time of year already! Spring has sprung and business is terrific. Designers are busy and need good IP vendors to help them with products and services.
The 2022 IP Expo evening promises to build on last year's live event. Join us at AleSmith on Wednesday, April 20th from 5:00pm-8:00pm.
There will be wine and of course, AleSmith will provide some of America's finest craft brews along with their curated sodas. Please come hungry- The Artesano food truck will be on hand to serve up some delicious treats to leave everyone satisfied. We'll even have desserts for your sweet tooth.
Need CEU credits?? There's a CEU by Kohler in the VIP room and only 35 spots available so start telling designers. We welcome all Emerging Professionals, think of what an opportunity for a young designer to walk into a room with all the people they will need for any project.
Sign up early! - space is very limited. Don't miss a chance to win the Grand Prize, a hotel stay, and dinner in the Gaslamp.
You'll also score the first look at IP's exciting new products, scout new connections with vendors that will make your next project shine, and even have the chance to take home some other prizes!
This is our IP "Thank You" for your support through this pandemic and now that we're all getting out again we hope you will join us!