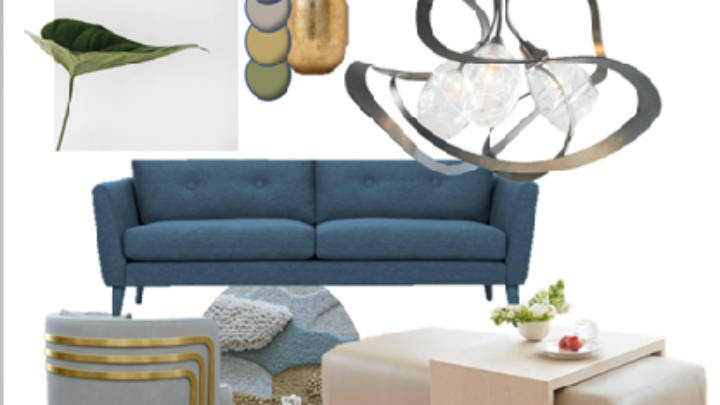 Passion for Design Mood Board Competition
Description
Passion for Design Mood Board Competition
OFFICIAL RULES, TERMS & CONDITIONS
1. This contest is promoted solely by ASID San Diego, Pirch, Black Whale Lighting, Pacific Sales, and their co-sponsoring partners
2. This contest is not sponsored, endorsed or administered by, or associated with Instagram or any other social media used throughout the contest.
3. The contest's official start date is January 25 and submissions are accepted through to 5 pm on March 28, 2021.
4. You must be a an interior designer, design student or Industry partner in San Diego, preferably a current member of ASID San Diego (but not a prerequisite).
5. You need to be 18+ and a U.S. resident to enter this contest.
6. Sponsoring Industry Partners' employees are not eligible for prizes but may post mood boards.
7. You may submit unlimited entries, so be sure to create a mood board from each of our wonderful IP sponsors.
8. Remember the contest ends at 5 pm on March 28, 2021.
JUDGING AND WINNERS
1. Entries are to be judged by our Sponsors' Art Directors.
2. Three lucky winners from each sponsored category will be selected based on creativity, style, balance, and good use of the sponsor's products.
3. Our sponsoring Industry Partners will select the top three boards as winners who will win a super prize from that sponsor – a separate link will be posted on our ASID San Diego website.
Winners will be announced on April 21, 2021, at our chapter meeting.
HOW TO POST ON INSTAGRAM
1. All boards need to be posted on your own Instagram profile and MUST be tagged to ASID San Diego @ASIDSanDiego. You must have a public account on Instagram.
2. All IG posts must also be tagged to the sponsors on that Mood Board e.g. if you made a lighting board you must tag @blackwhalelights AND @hubbardtonforge
3. You may submit as many mood boards as you wish however, you may NOT feature all our sponsors on one board; you need to make separate boards for each sponsor. And be sure to stay within the category of each of the Sponsors, eg Pirch = Kitchen (Indoor and Outdoor), Black Whale Lighting = Lighting (except Kitchen and Bath), and Pacific Sales = bathroom. Need clarification? Email communications@casd.asid.org
5. When you post your mood board on Instagram – be sure to post it on your own IG account and tag @ASIDSandiego as well as the Industry Partner you have selected to include in ALL your mood board designs. @Pirch @blackwhalelights @Pacificsales
6. You need to use the following hashtags: #asidsandiego #asidsdstudents #passionfordesign #moodboard #mycurrentmood #moodboardinspiration #(the name of the sponsor you are featuring ie. #blackwhalelights and #hubbardtonforge,OR #pirch and #subzeroandwolf OR #pacificsales and #kohler) in order to qualify.
---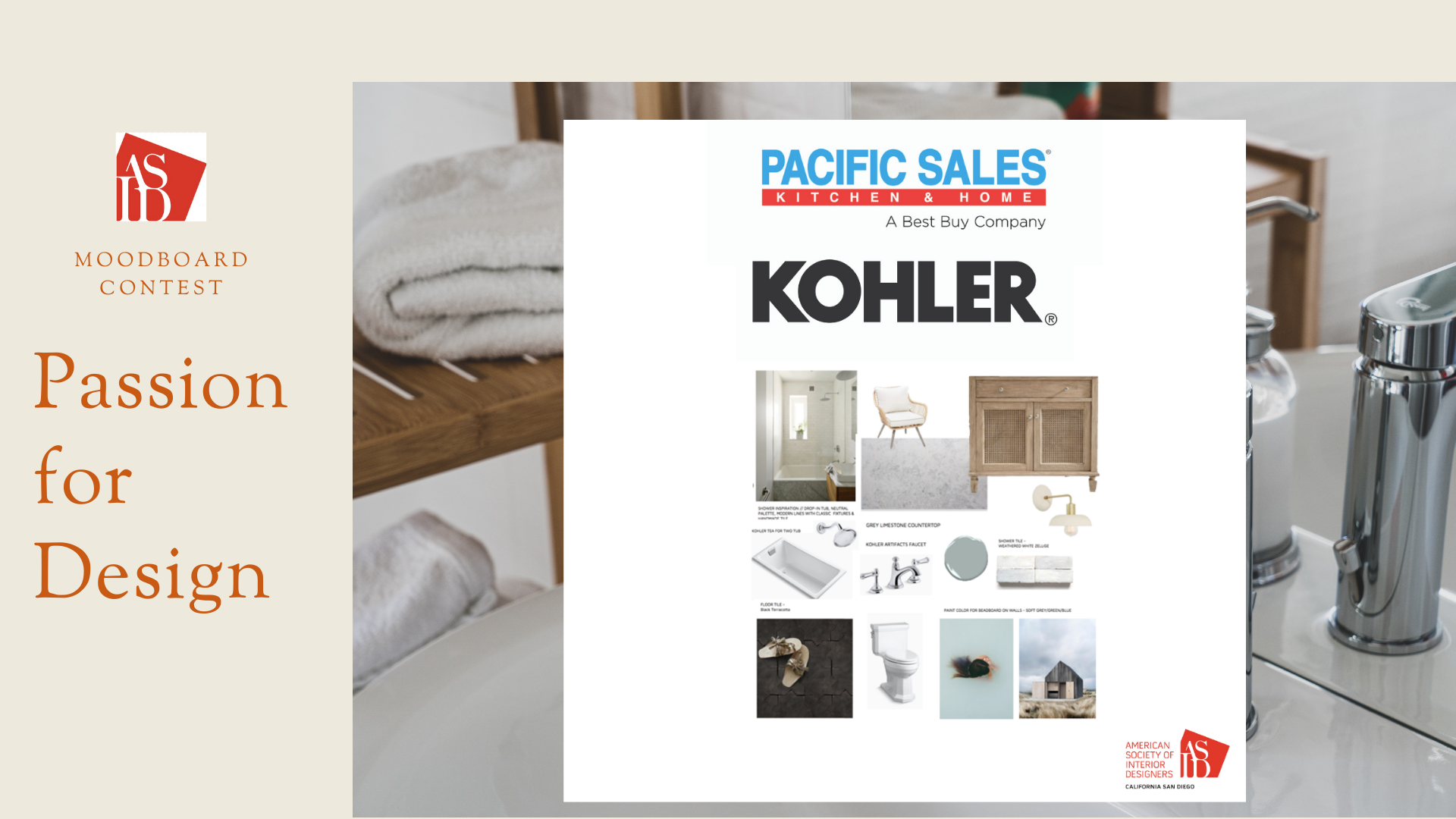 ---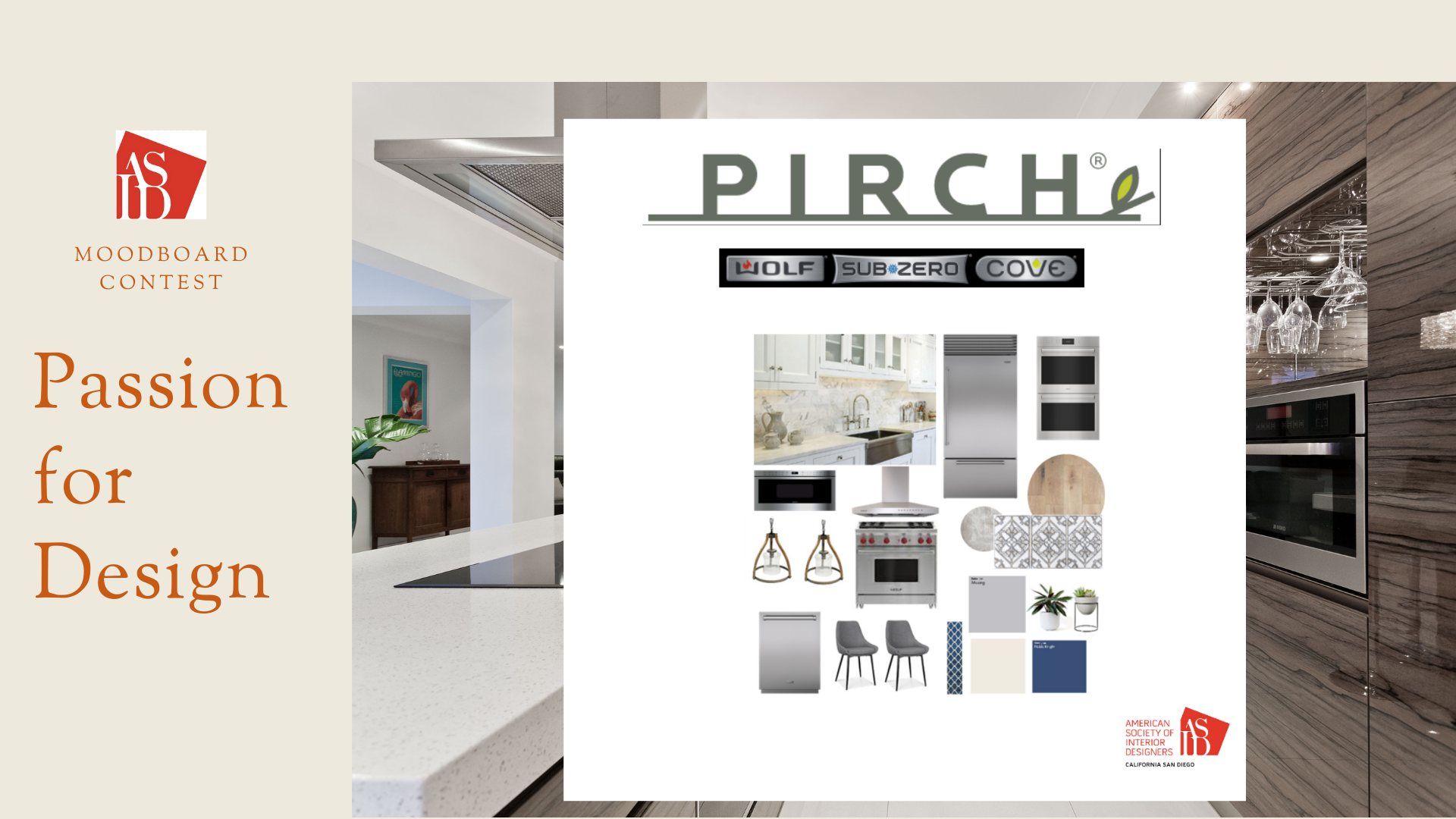 ---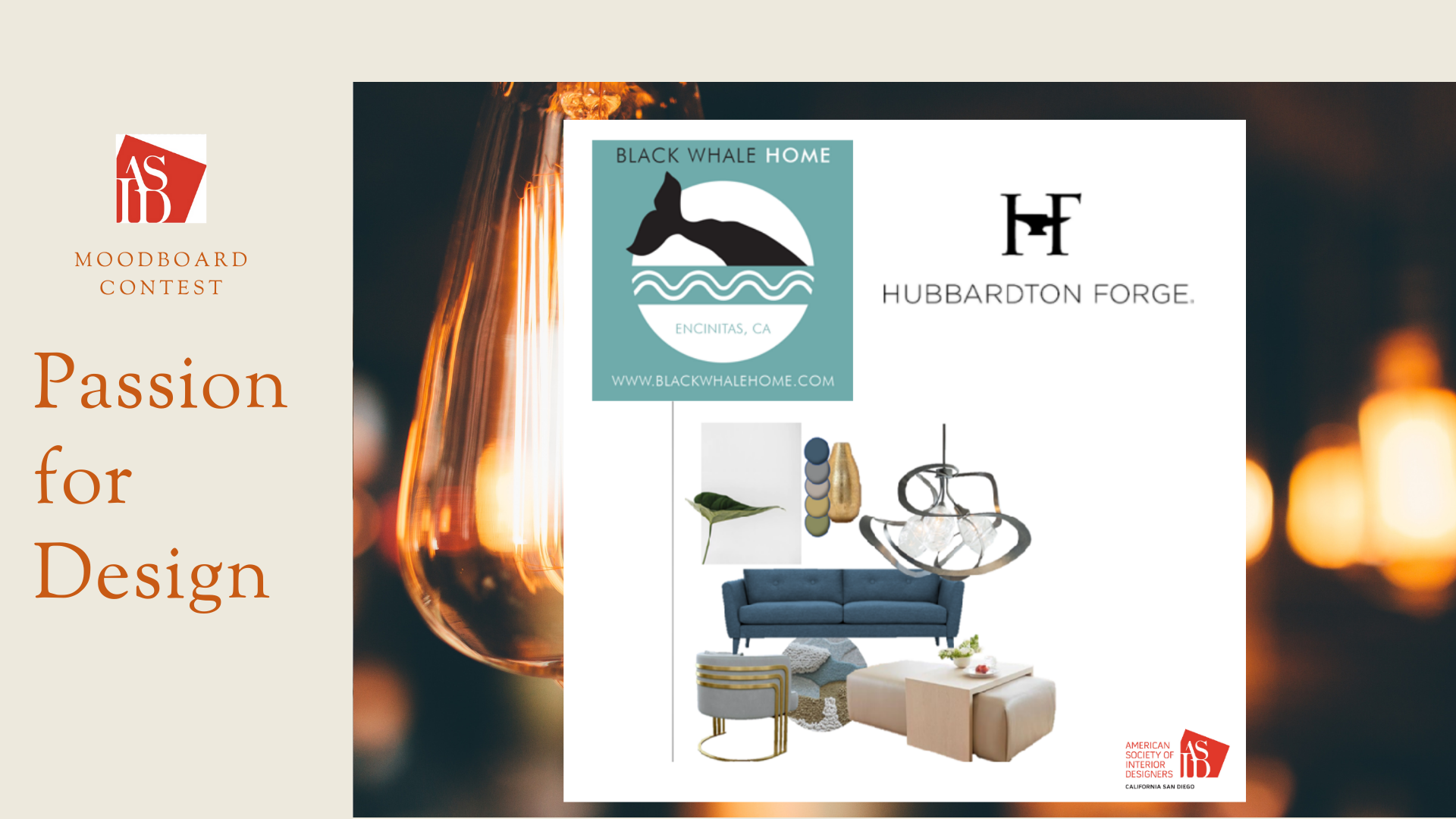 Great Prizes Available: