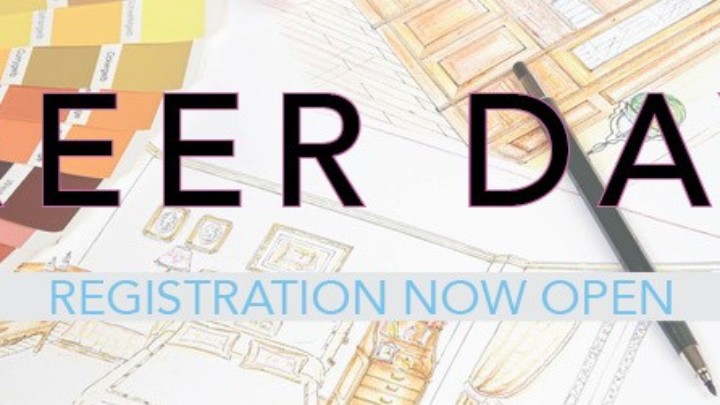 Description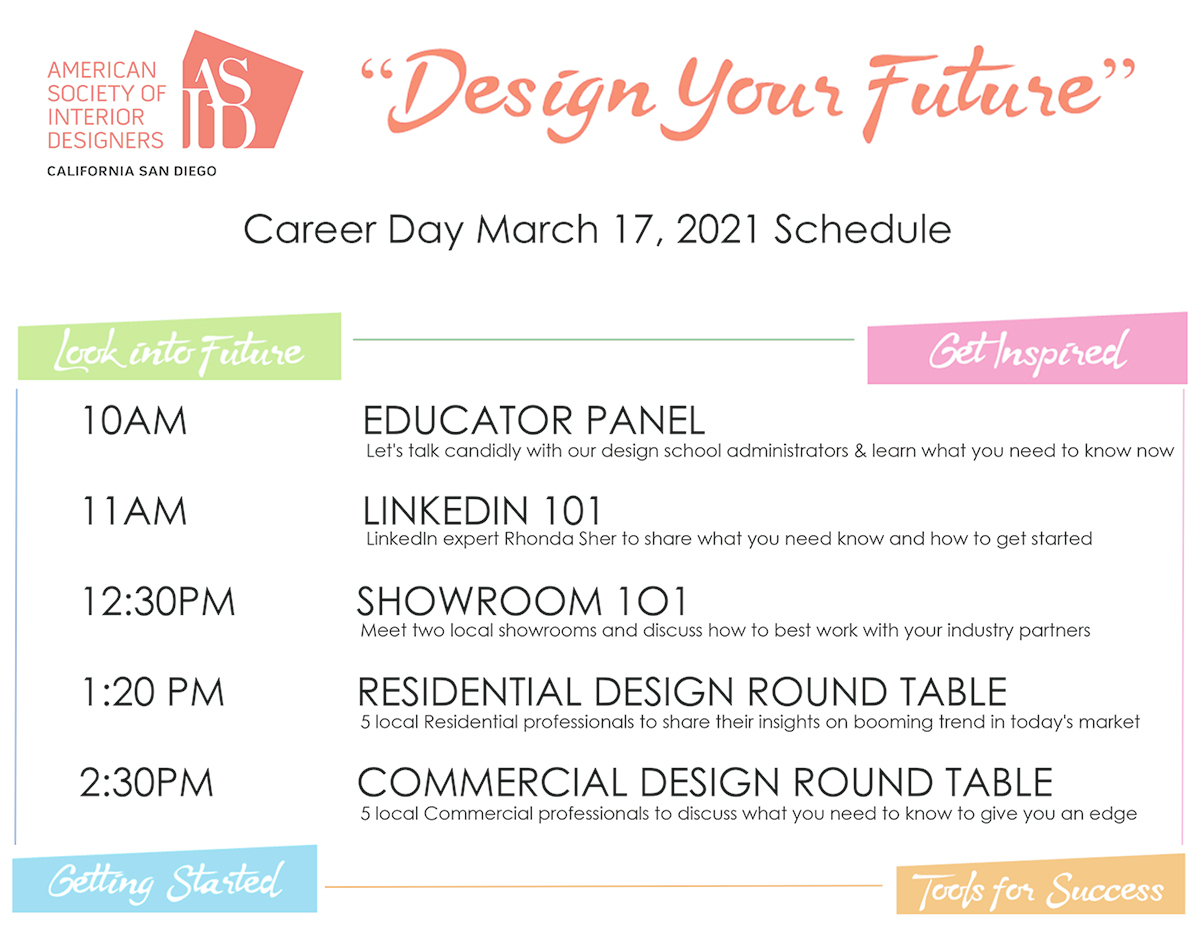 Moderator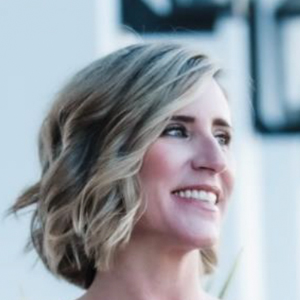 Shannon Miller Rice, President of Payte Miller Interiors, with over twenty years of professional experience and ten years of focus on business development for her own design firm, she has found great reward in the Interior Design industry. Residential design has always been a passion, particularly major remodels, but her true passion is hospitality interiors. Connecting her interests in hospitality design has opened doors for many projects and opportunities where she's converted hotels from one brand to another, processed and oversaw many property improvement plans for several hotels throughout southern California, and worked as an in-house designer for a major Vacation Ownership developer.
Industry volunteering began in 2004 where she served on the board for NEWH San Diego Chapter as Scholarship Director and advanced after 6 years of service to Chapter President. Obtaining her NCIDQ Certification in 2009 catapulted her into becoming an active professional member of ASID San
Diego where she now serves on the Board as Membership Director. Teaching at the Design Institute of San Diego in 2011 began her interest in mentorship and supporting emerging professionals, where she continues to spearhead the Hospitality Design studio course. Giving back, teaming up, coloration, and building a foundation of relationships across all aspects of her career has been and will continue to be what makes her thrive.
Commercial Panelists
Robin Wilson Carrier, Design Principal, developed a diverse design background while working with architecture, hospitality, model home, single-family, and multi-family residential design firms. This collection of design experience enabled Robin to establish Robin Wilson Interior Design in 1995
as a boutique design studio with diverse capabilities, developing original and thoughtful solutions tailored to each client's unique requirements.
Robin Wilson Carrier is a professional member of the American Society of Interior Designers (ASID), has served on the Board of Directors as Director of Communications, been past President-Elect, and the 2012-2013 President for the San Diego Chapter. Robin also served on the Advisory Board for the NewSchool of Architecture and Design, and on the board of directors for the Interior Design Coalition of California. She has served on the jury for San Diego Home and Garden Lifestyles Magazine's 2005 and 2011 Kitchen of the Year Contest, served on the Orchids and Onions Jury in 2012, and was selected as one of San Diego Magazine's 50 People to Watch in 2013. She is currently on the Advisory Board for Design Institute and on the Board of Trustees at the San Diego Museum of Art. She is also a Certified Interior Designer of the State of California (C.I.D.) and a LEED Accredited Professional.
---
Upon graduating from Colorado State University in 1987 with a Bachelor of Science degree in interior design, she moved to Massachusetts where she started her career working for the Department of Interior – National Park Service on a historical renovation of the Boott Cotton Mills into a National Park museum. Returning to Colorado in 1992 and worked for Davis Partnership designing interiors for medical office buildings, community colleges, and corporate environments. It was during her 5 years at Davis Partnership where she learned she had a passion for design and an understanding of its power in place.
In 1998 Danette moved to California to work for HOK to help launch the Irvine office. She then joined Carrier Johnson and held a Director, Sr. Associate and design principal position and worked for "CJ" for almost 19 years.
Danette joined GMBI in 2018 as their V.P. of interior Construction and leads the interior construction division DIV13 to provide DIRTT prefabricated architectural solutions to our clients. In her 30-year career, Danette has led projects ranging from 1,000 s.f. to 465,000 s.f., both renovation and ground up, in areas of commercial, higher education, multifamily, healthcare, biotech, and retail design. Danette has co-taught and lectures at local interior design schools as well as held a Board of Directors position for IIDA SoCal. She is NCIDQ certified.
---
Julia Cousins
Architect AIS, MPH, LEED AP, NCARB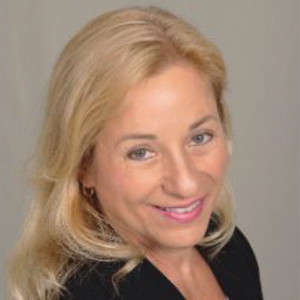 Originally from Cleveland, Ohio, and now a San Diego transplant, Julia is an architect with two grown children. In her early career, after earning her Master of Architecture from Ohio State University and an architectural license in Texas at age 27, Julia worked on many project types including retail, industrial, military, commercial, residential, hospitality, governmental, and historic preservation. She also taught architectural design, graphics, and history at the college level at schools of architecture in the Midwest, Southwest, and Mid-Atlantic areas.
Her specialty in healthcare architecture started as a desire to develop a focused niche that would be less affected by economic cycles. This was further reinforced by experiencing the tremendous benefits of healthcare from having a mother who had years of cancer treatments, and a son with special health needs. Already a licensed architect, Julia went back to graduate school to earn her Master of Public Health (MPH) which is a degree not commonly obtained by architects.
During the past 25 years, Julia has worked on healthcare projects in California and the western US. Typically, her healthcare architecture experience has been on the Design Team, however, she has also worked in the capacity of Developer, Owner Rep, and Contractor. Her projects have ranged from small remodels to ground-up new medical centers. She has found being part of the healthcare team to be a rewarding area of architecture.
---
Anjum Razvi
Design Principal ASID, CID, NCIDQ, Associate AIA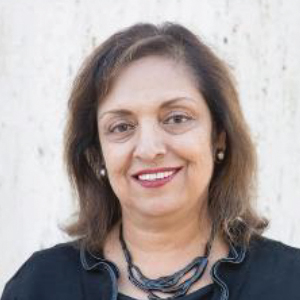 Anjum Razvi, ASID, Assoc AIA, holds a Bachelor's degree in Architecture from the University of Mumbai in India. She is certified as an Interior Designer by NCIDQ and CCIDC.

She is the owner and principal of Razvi Design Studio, Inc. for the past twenty-two years and specializes in high-end residential, commercial, and hospitality projects.

Her clients consider her architectural knowledge as integral in her overall design approach and it is invaluable in delivering an exceptional finished product.
Anjum is an award-winning designer in the hospitality, commercial and residential industries, and she and her projects have been featured in multiple publications including San Diego Home and Garden, Decor & Style, Rockport books, and more. She is a Visiting Instructor at The Design Institute of San Diego and New School of Architecture and Design.
---
Moderator
Beppie Mostert,
Allied ASID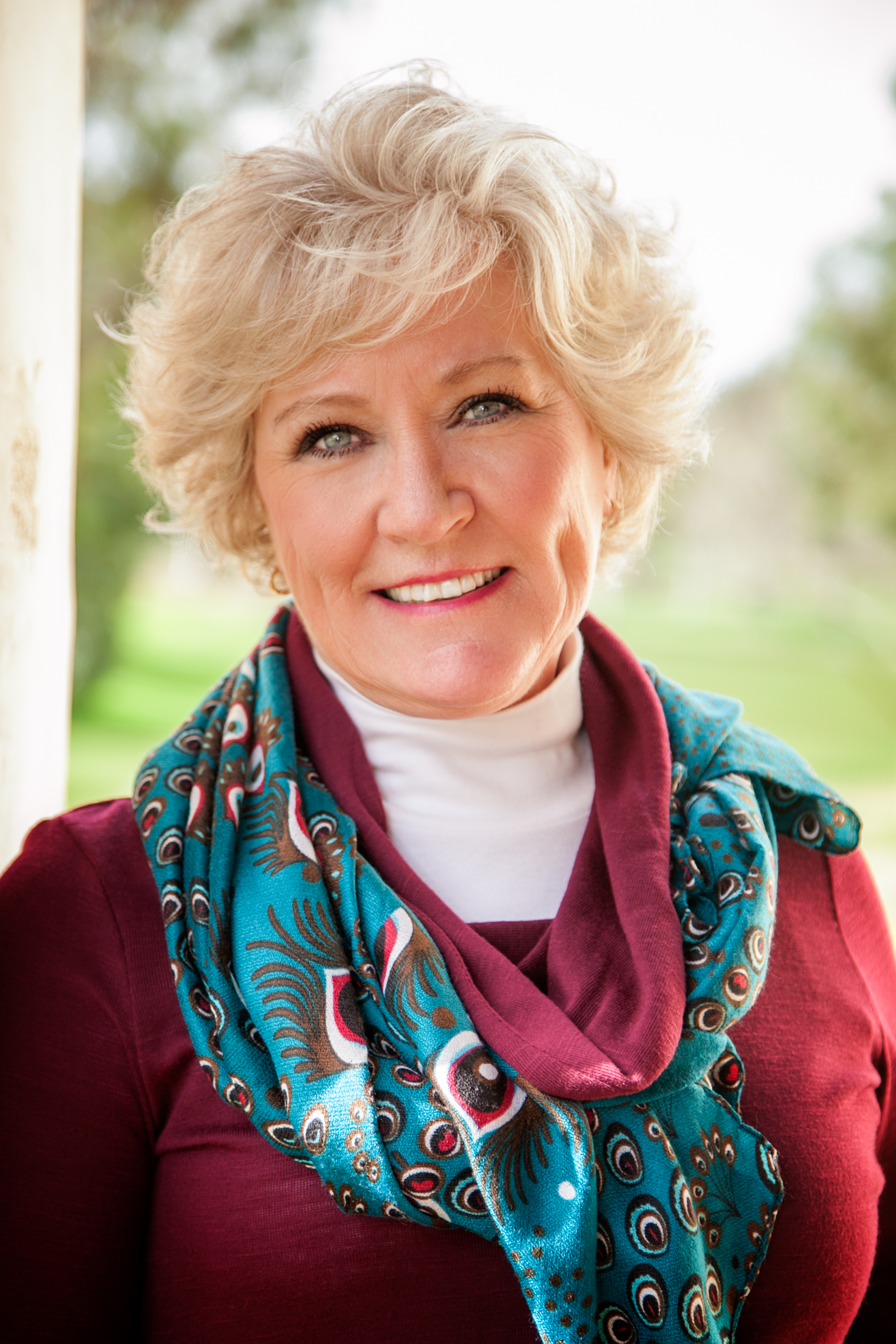 Beppie is an independent Interior Design and specializes in residential design and remodeling, specifically in kitchens and bathrooms.
Born into a Dutch family and raised in South Africa, Beppie has traveled extensively and contributes a knowledge and understanding of architecture and designs from around the globe to her projects. She studied Interior Design in South Africa while working for an Architect and upon moving to the US, returned to college to earn her degree in Interior Design through an accredited US College.
Beppie is passionate about incorporating sustainable design to her projects, especially in the areas of lighting, water usage and material selections. She incorporates the pillars of Universal Design to her projects, educating and encouraging her clients to adopt safe and sustainable standards in timeless designs. She is LEED AP accredited as well as CAPS certified.
---
Residential Panelists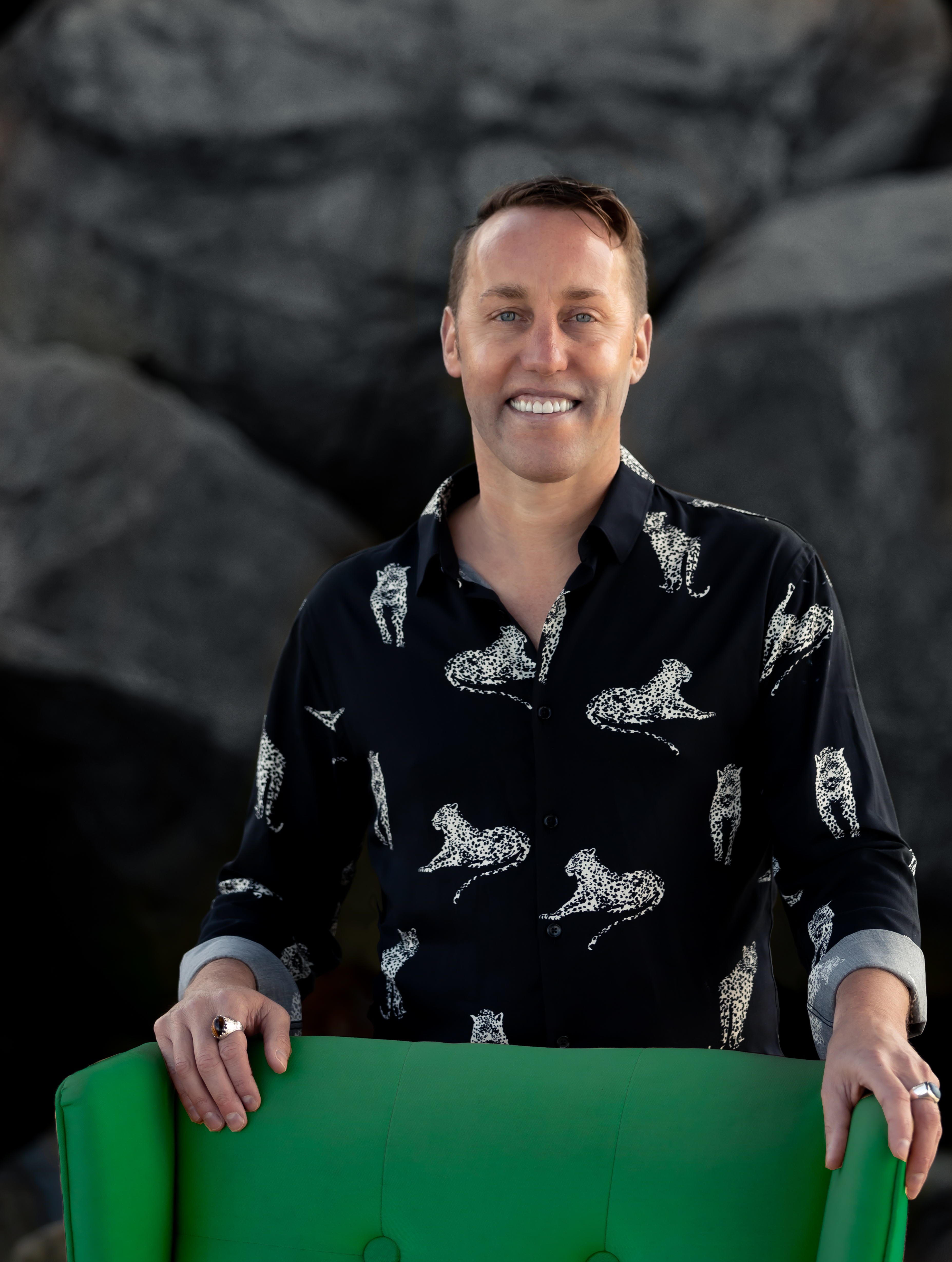 Over 20 years of design excellence. Commitment to the highest level of client service. A playful and inspired approach to interiors that is anything but the status quo.
Headquartered in San Diego, Mark Stocker Design is an award-winning, ASID-affiliated Interior Design boutique that ranks among Southern California's most distinguished and celebrated. With a robust portfolio of completed and concurrent projects spanning the country, the firm's experience runs the gamut from major residential renovations and new construction to large-scale collaborative ventures.
The formally-trained and experienced design team takes a broad-range approach to incorporate individual client tastes and unique personalities to deliver striking design solutions - spaces that are functional, livable and youthfully refined. Design concepts are coordinated with careful attention to bringing unity to spaces by skillful implementation of color, scale, proportion, and texture.
Each project meets strict standards for the highest quality finishes, finest custom-built furniture, one-of-a-kind decorative pieces, and the latest innovations and trends in interiors technology.
---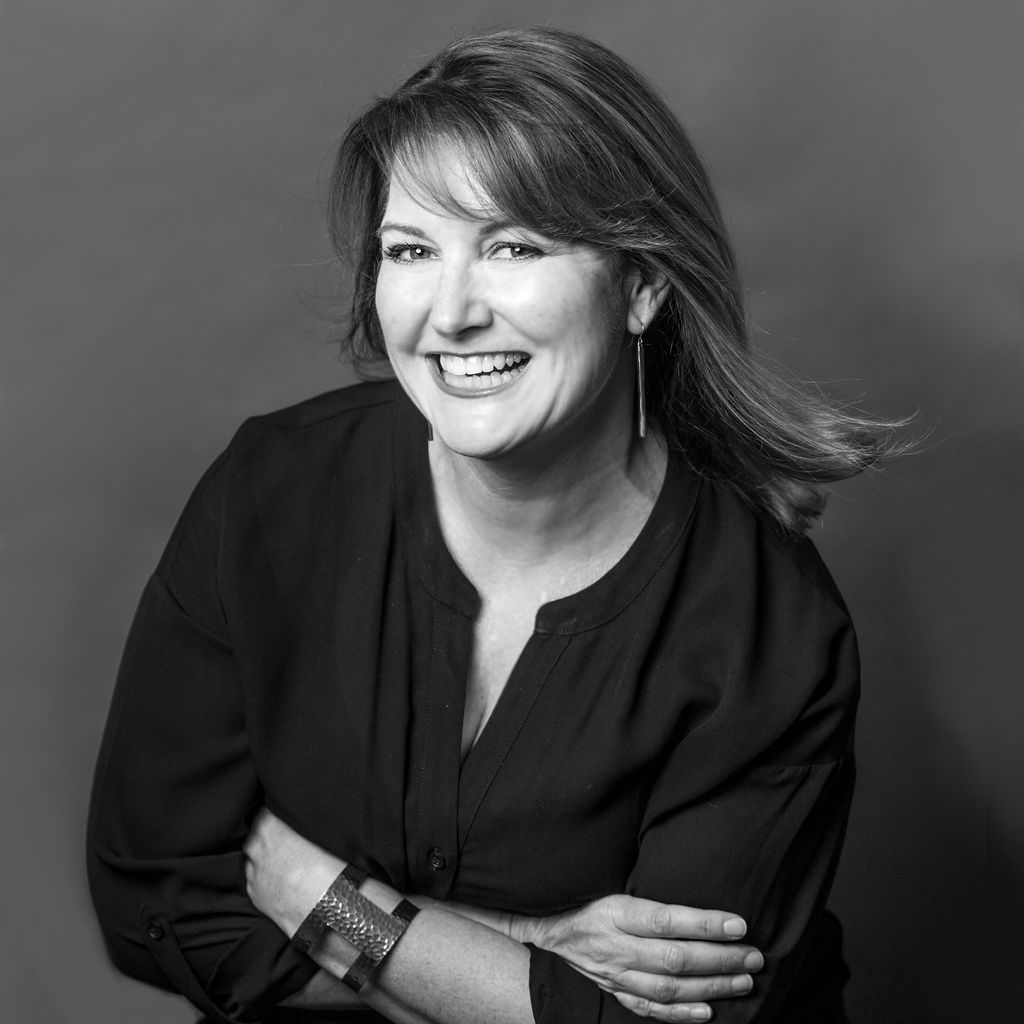 In 2002, I quit my corporate job, packed my car, and made the long drive from Pennsylvania to San Diego to follow my passion. I dove into the Interior Design program at the Design Institute and was fortunate to land a job at a local design center. While there, I became a Certified Kitchen and Bath Designer with NKBA.
Although I knew I wanted to own my own interior design business, I started slowly with side projects while attending college and working at the design center. When I was laid off in 2009, my business went from part-time to full-time. I have been honored to be a juror for the NKBA's annual awards, as well as several ASID chapter awards. In addition, by becoming a mentor for the American Society of Interior Design's Mentorship Program I had the opportunity to help new designers realize their potential. My favorite clients are cool, collaborative, and like to be involved in the process. It makes the workday fun!
---
Kent Prater,
NCARB, LEED AP
Kent Prater established Prater Architects, Inc. in 1990 to offer a full range of architectural services to the private and corporate community. Particular expertise is provided in the specialty of residential design and hospitality projects. Mr. Prater brings to his firm over 38 years of architectural experience. He has been responsible for the design of numerous large-scale corporate developments as well as smaller private projects and is adept at dealing with the requirements, challenges, priorities and constraints of projects large and small.
A graduate of California State Polytechnic University, Pomona, Mr. Prater is licensed to practice architecture in the states of California, Nevada and Arizona, holds a certificate from the National Council of Architectural Registration Boards (NCARB) and is LEED AP accredited.
---
Moderator
Edwin Clement,
ASID IP
PIRCH

Edwin Clement works at PIRCH. PIRCH is a premium and luxury fixture and appliance retailer for kitchen, bath, and outdoor. It currently operates in the Southern California market in the United States with a unique experiential formula where consumers can test living appliances and bathroom plumbing fixtures as they would in their homes and be advised by highly trained sales consultants on the "best for you" choice of products. Designers and architects use PIRCH as a resource for all their kitchen and bathroom needs while custom home builders find an end-to-end solution for their needs. The most admired brands from all over the world are displayed at PIRCH, which is also widely recognized as the most visible quality platform for exclusive product launches.
---
Showroom 101 Panelists
Martin Lopez has been an active Industry Partner member for 35 years. He has served two terms as the IP rep to the boards and has Chaired several committees including the IP Expo (6 years), Green Committee, and IP Membership Committee, he has also been on the Strategic Planning Committee twice as well as Showcase House committees. Martin is also Vice President of Marketing for his company Unique Carpets Ltd
---
Moderator
Natalia Trepchina-Worden
Design Institute of San Diego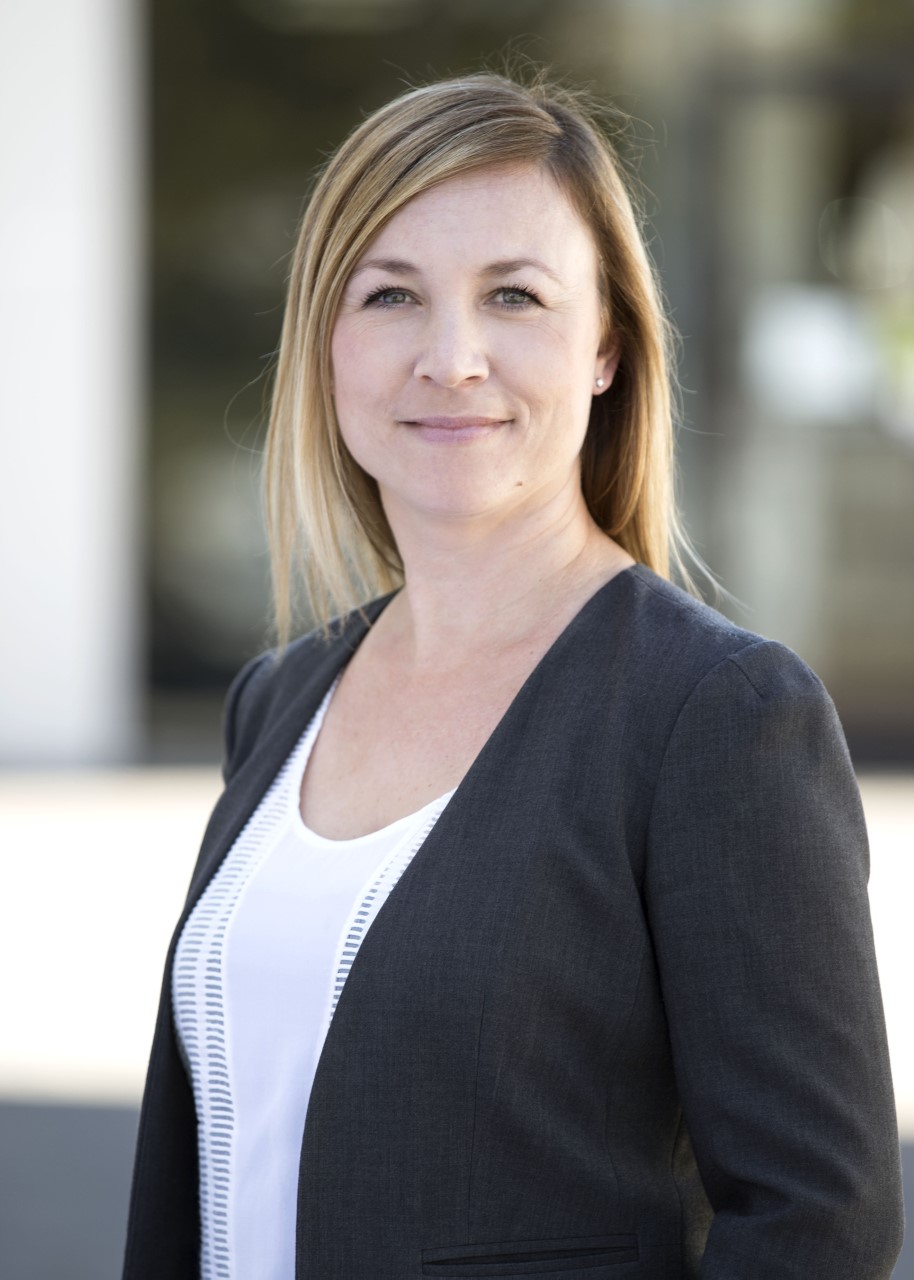 Natalia Worden is an interior designer and educator with over 18 years of professional practice, teaching, and administrative experience in higher education. Born and raised in Russia, Natalia studied architecture before becoming interested in interior design and moving to California. Natalia's diverse cultural experiences allow her to view design from a global perspective and to share a multidisciplinary approach towards built environment. In her current role as Director of Academics at Design Institute of San Diego, Natalia leads DI BFA and MID programs, CIDA program accreditation, and DI educational outreach initiatives. Natalia served ASID San Diego Professional Chapter as 2015-16 Chapter President and has been actively involved in the interior design community as a speaker, juror, and member of professional boards and committees. She received ASID 2017 Ones to Watch National Award in Education Leadership and the 2019 Ethel Siegelman Award for Outstanding Service to the ASID San Diego Chapter.
---
Educational Panelists
Denise Homme PhD
Associate Professor – Interior Architecture and Design
NewSchool of Architecture and Design
Many years of teaching and professional design practice are the cornerstones in Denise Homme's ongoing involvement in interior design education. Past teaching and research affiliations with interior design programs at the University of Minnesota, the University of California, and others, along with her current position as Associate Professor in the Department of Interior Architecture and Design in NSAD's School of Design – continue to allow Denise to integrate professional practice into program development and teaching strategies that prepare students for successful careers in the design industry.
---
Jessica Newman, MFA




Assistant Professor of Interior Design




Palomar Community College District