In Memoriam
Wayne Kirts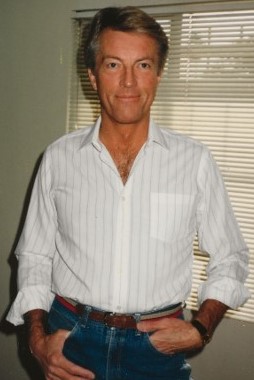 ASID San Diego Fondly Remembers
We bid a sad farewell to Wayne Charles Kirtz (1934-2021) ASID Designer, Colleague, Educator, Author, and Friend. Wayne was our chapter President from 1998-1991
Wayne was an active and sought-after Interior Designer for over 50 years, working in San Diego, Los Angeles, (where he designed Cary Grant's home), Beverly Hills, and Hollywood. He journeyed to North Carolina, where he purchased a dilapidated historic mansion and completely renovated and restored it to its original beauty. It came to be known as "His Masterpiece."
He was passionate about Interior Design and ASID, constantly promoting the profession. His other passion was his love for animals which was evident in his continuous rescue of cats and dogs who all seemed to get along.
In the words of his husband, "Wayne was honest and kind in his words and deeds" and this was evident in his work, his life, and his home.
Wayne is survived by his husband, Thomas Andreas, and their rescue Bassett Bull Dog "ZASU".
If you would like to make a donation in his memory, please send it to CARE Chatham Animal Rescue in Pittsboro North Carolina
https://interland3.donorperfect.net/weblink/weblink.aspx?name=E347622&id=2