Do you have a question for Nancy Jackson,
our Chapter Administrator?
Contact her at:
858-566-3345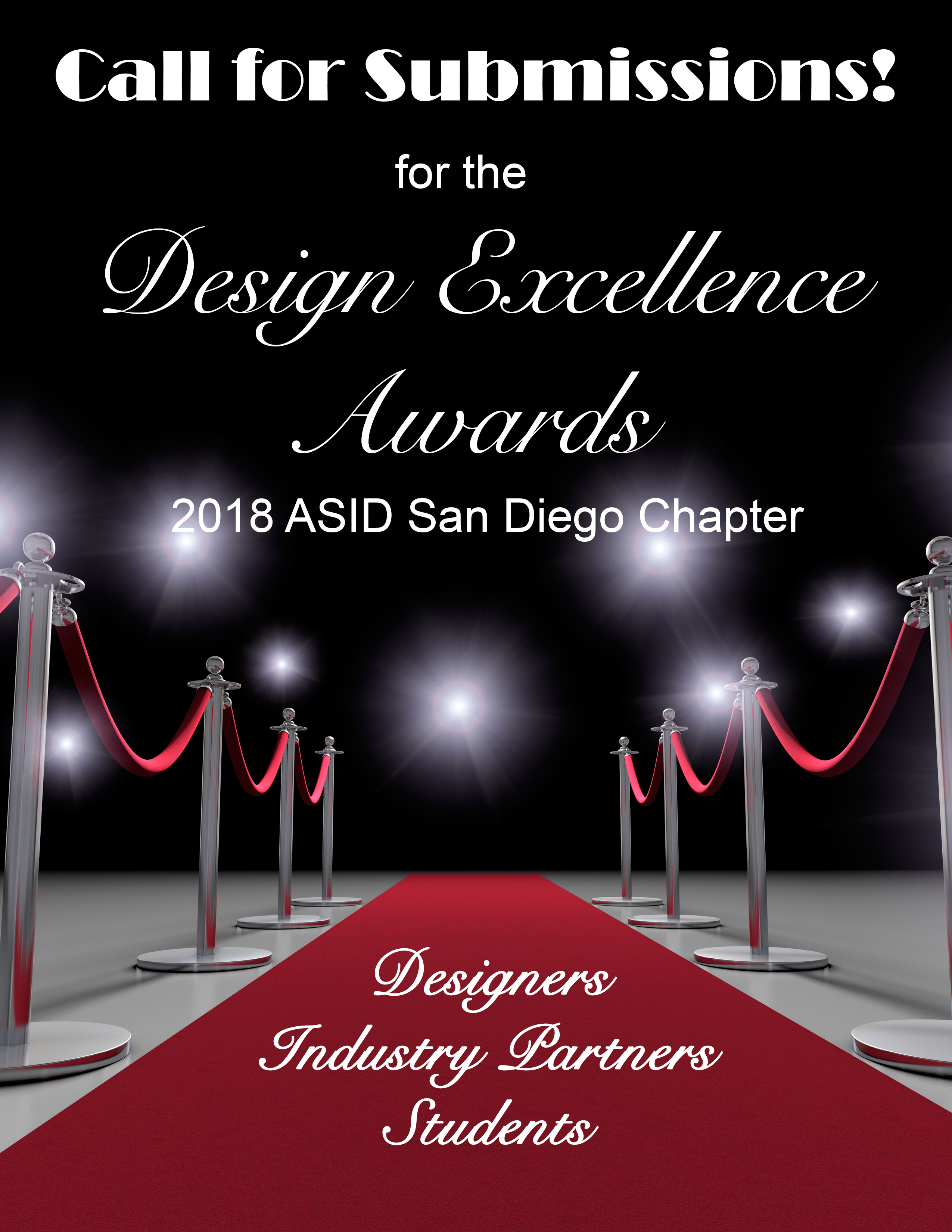 Now is the time to enter those fabulous projects that you have designed since 2015. All ASID Chapter Members in good standing are encouraged to enter. This is an excellent opportunity to gain publicity for you, your firm, make your designs the benchmark of the Industry, and inspire a new generation of young designers. All winning entries will be announced and awarded at the San Diego ASID Design Awards Ceremony & Gala on Saturday, August 25, 2018.

We have expanded the categories this year in both our
Residential and Commercial categories.

Now is the time to show off your best work!
Entry and Information forms are available in your weekly Enews!