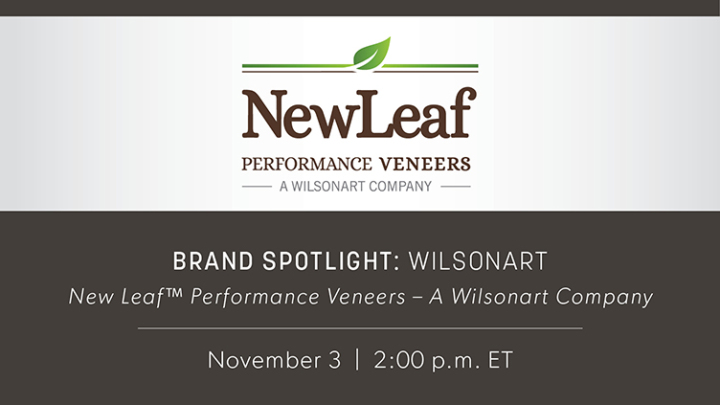 Brand Spotlight: New Leaf™ Performance Veneers
Description
From homes to offices and commercial spaces, natural-looking materials are highly desired to add warmth and light to any space. New Leaf™ Performance Veneers, a Wilsonart company, is making it easier to achieve the authentic look, feel, and texture of natural wood with the addition of a new matte grain finish available on 20 of its high-performance veneers. Offering the organic beauty of wood's unique characteristics with the strength and durability of a high-performance veneer, the New Leaf matte grain finish provides a true grain look that adds natural luster and appeal to enhance surface beauty for a rich, sensory experience.
In this Brand Spotlight Webinar on November 3 at 2:00 p.m. ET, learn about the New Leaf™ Performance Veneers, available in a range of species, cut, and stain combinations to accommodate diverse design styles and interior aesthetics. Register here.
Wilsonart is an ASID National Partner and a world-leading engineered surfaces company, driven by a mission to create surfaces people love, with service you can count on, delivered by people who care.