Student Scholarship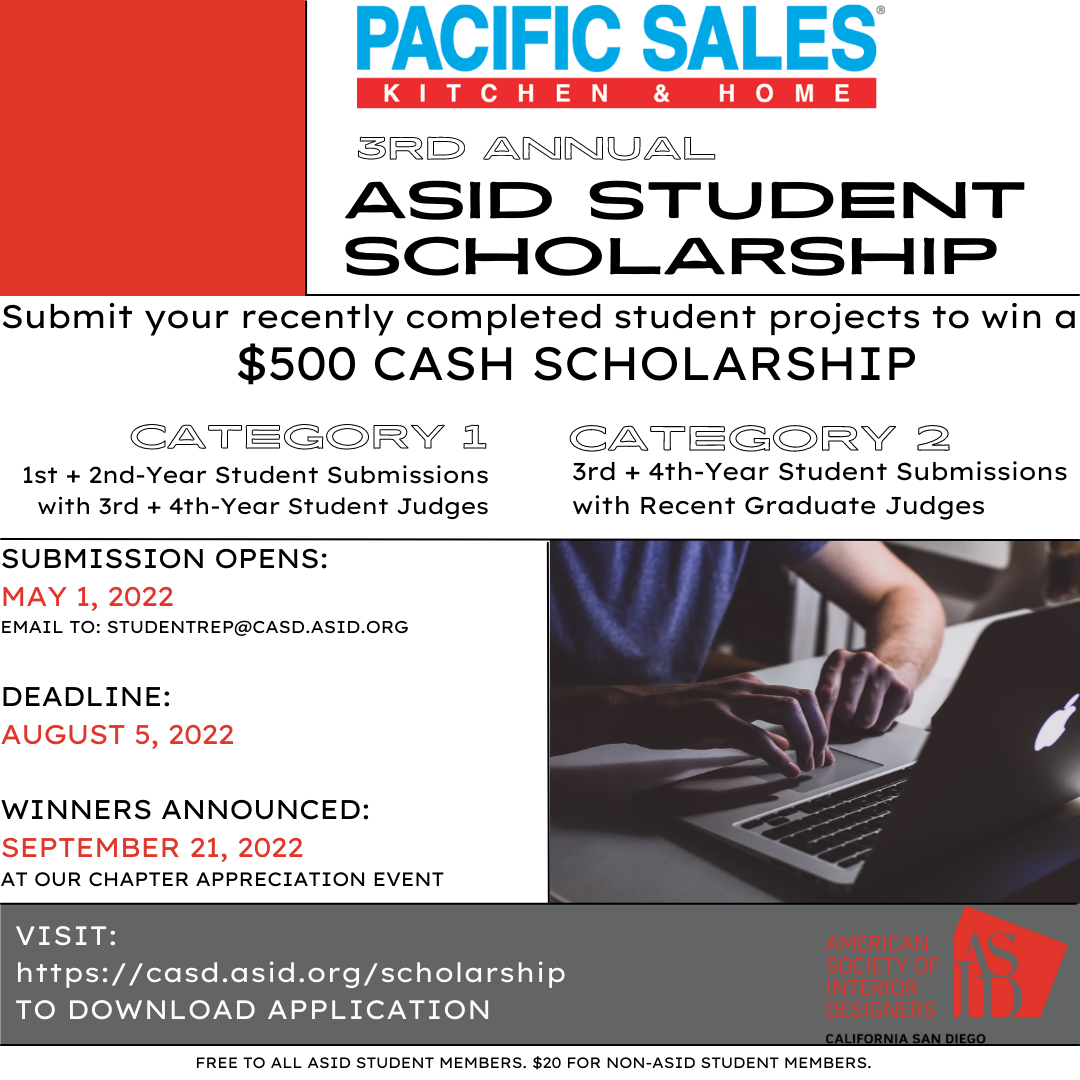 Calling all Students! Submit your recently completed student project for the chance to earn a $500 cash Scholarship!
Submission opens on May 1, 2022.
All submissions are due by August 5, 2022.
Your school project will be judged by students who have already created your level of coursework or similar. So no effort is needed; grab your best and most recent project, fill out the submission form and upload your project.
***FREE TO ALL ASID STUDENT MEMBERS***
***$20 for all non-ASID student members***
---
Two scholarships available:
1st + 2nd Year Students with 3rd + 4th Year Jurors and
3rd + 4th Year Students with Recent Graduate Jurors.
---
Need to Know:
Entries cannot have student names or design school affiliation.
Submit with class assignment outlining the project requirements.
Submit a student-written project summary.
---
Download Submission Form: Download Scholarship Application
Email Submissions to: StudentRep@CASD.ASID.org
2021 Winners!